Staging a Home: How to Get Your House Ready to Sell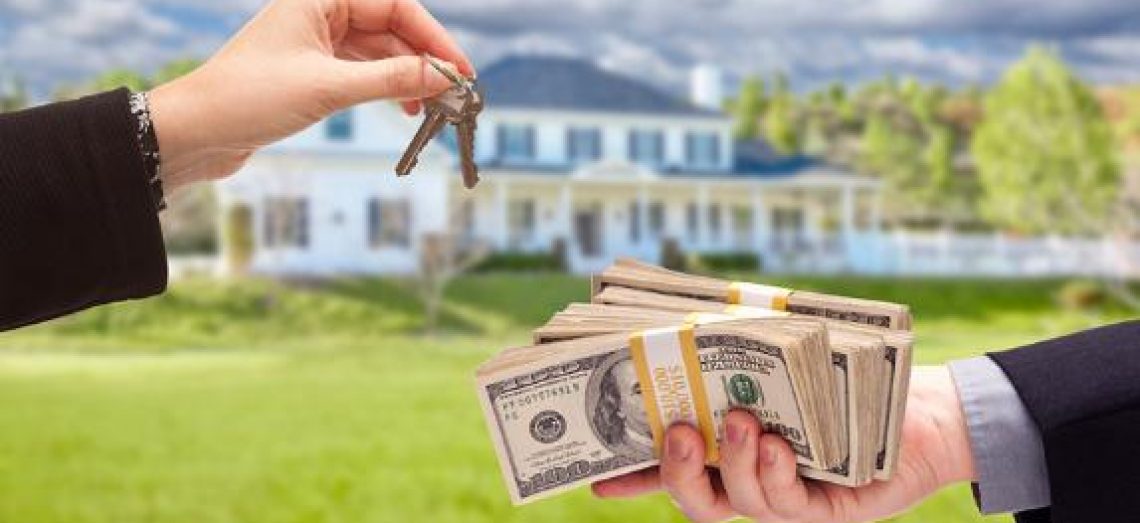 If you're planning to move and you're selling off your home, you'll likely need some tips on staging a home to make it look appealing to potential buyers. While your house may speak for itself, you'll want to play up the good parts so you can minimize the not-so-great parts of it. Follow us for more tips .
In this blog post, we'll go over some tips and tricks on how to stage your home to make it look irresistible to potential buyers.

Declutter
When you move, you're going to have to declutter anyway, so this is a great way to jump on that chore so you won't have to do it later. A cluttered home isn't something people think of when they imagine their perfect house, which is why it is so important to get rid of all extra things.
If your house is cluttered and you're moving to a larger space that can accommodate it, you may wish to consider renting a storage space. That way, you can get things out of the way and give your house a nice minimal feel.
Maximize Curb Appeal
Paint the home's exterior, including trim, doors and shutters.
Check front door, doorbell, address number and welcome mat.
Power wash the siding and windows.
Inspect the roof and make repairs as needed.
Repair cracks in the driveway and sidewalks.
Sweep the entryway and walkways.
Mow, water and fertilize the lawn.
Trim shrubs and trees and rake the leaves.
Plant colorful flowers and shrubs.
Store any toys or equipment lying on the yard.
Clean up pet droppings.
Clean the gutters and downspouts.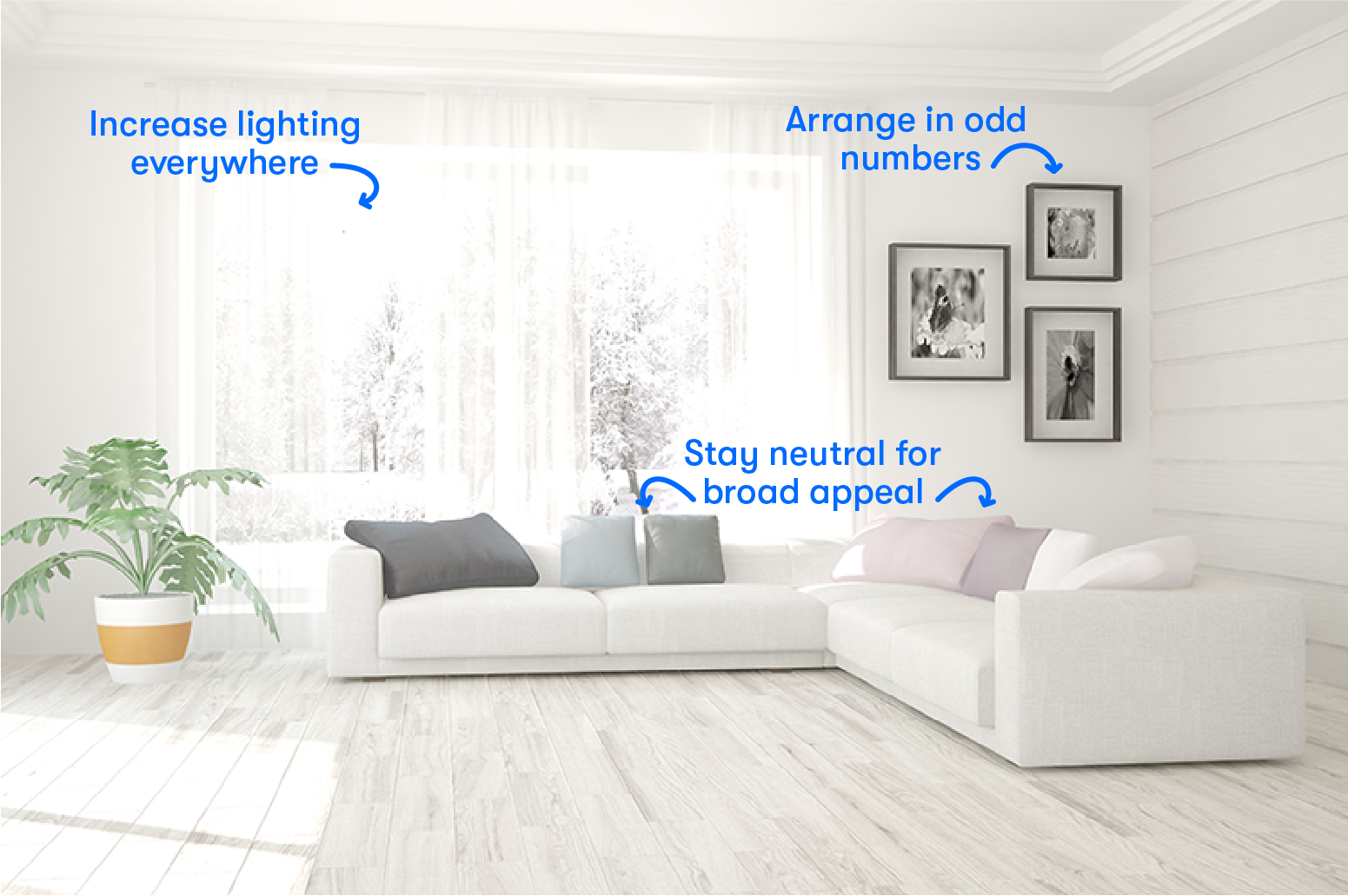 Repaint as Necessary
This is a bit more time-intensive, but it is necessary if you've painted a bedroom bright bumble pink or a crazy midnight blue. While these colors might be fun for your kids or even for you, potential buyers often want to see a blank canvas. This way, they can decide to keep it neutral or go for a fun color.
Clean like you've never cleaned before
Spring cleaning has nothing on the cleaning you should do when you're putting your home on the market. You want every square inch to shine, from the baseboards to the corners of your ceilings and everywhere in between. A squeaky clean home suggests to buyers that the current tenants took good care of the property, a notion that extends beyond the kitchen counter tops to the entire house. If you've neglected certain tasks, like cleaning the inside of your refrigerator or regularly dusting your window blinds, now is the time to tackle them.
Make a good first impression
The first thing a buyer is going to see when they walk up to your house is the front entrance, so you want it to make a strong positive impression. Remove any sort of seasonal decorations, which can date a house in both pictures and during viewings. If you have a front stoop, consider power washing it, or at least scrubbing off any dirt. Then add a touch of hominess with a simple doormat and perhaps a potted plant or two, provided they are in perfect condition (a dead or dying plant will do you no favors). Keep the space simple but welcoming to start buyers off on the right foot and suggest good things to come inside.
A clean bathroom is critical.
Every room needs to be clean, of course, but the bathroom must be spotless. The toilet, shower, and tub should be sanitized and sparkling. All tile, faucets, and mirrors should shine.
Once it's clean, you'll want to remove as many personal items from the room as possible. I recommend caddies for personal items in the bathroom, so you can move them out of sight after you use them in the morning, Stammberger says. It's also a good idea to keep all medications and any additional personal bathroom items in an easy-to-remove bag. People need to look in the cabinets and under sinks, so remove any item that you don't use often, and get rid of anything that you wouldn't want others to see.
Finally, add matching fresh towels and decorative soaps to bring it all together.
When it comes to kitchens, be a minimalist.

And a clean minimalist, at that. This is one of the most important rooms to potential buyers, so it needs to be perfect. First and foremost? Remove as much as you can from counters. Store coffee makers, toasters, and other small appliances, and leave only the essential items in view. The same goes for cabinets and pantries. People crave space "especially in the kitchen" so create as much as you can.
Don't forget to remove everything off the fridge door, and clean it out while you're over there. Clean your fridge, Pennington says. People always look, especially if it's staying with the house.
Takeaway
When you live in a home, especially for a long time, it's easy to overlook the things that can make or break an offer. Selling your home is about taking an objective look from a buyer's point of view. Remove yourself and your memories from the equation, and imagine that you are seeing your home for the first time.
Consider asking friends or family for their honest feedback so you can be sure you've done everything possible to make your home look its best before you put it on the market. You'll impress buyers who, in turn, will impress you with good offers.