Cheap Homes For Sale in Dundalk, MD
Get A Cash Offer For Your House In Dundalk, Maryland!
There are a number of benefits you'll receive when selling your house to VIP Keyz! Get to know more!
There are no commissions or agent fees to worry about
You won't have to clean up or make expensive repairs
You get to decide the day we close
There are no property showing to deal with
There is no lender red-tape or requests
You won't have to market or photograph the property
You'll be able to sell outright in as few as 7 days
 
Let us help you end the bills, burdens, and hassles that stem from your unwanted property! We're buying houses in Dundalk, Maryland as well as the surrounding areas! Our process is easy. Get a straightforward, no-nonsense offer for your house in Dundalk 
No Matter Why You Need To Sell, We Can Help!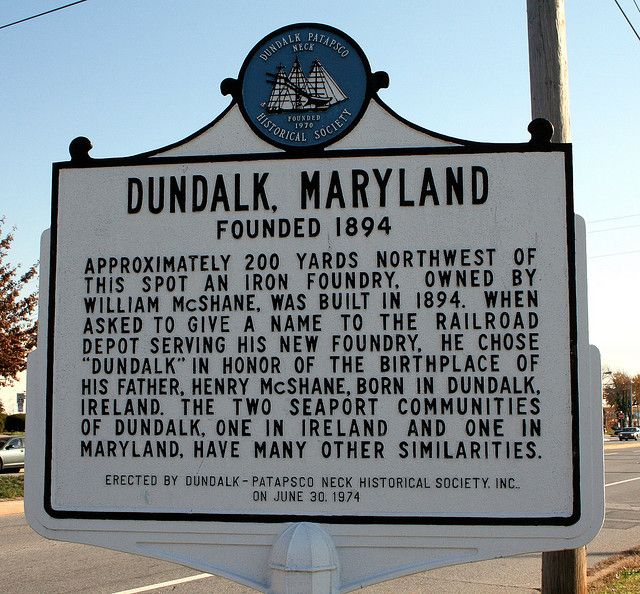 Why Waiting a Year To Buy Could Cost You!!
To determine if you should buy now or wait, you need to ask yourself two simple questions:
What will home prices be like in 2022?
Where will mortgage rates be by the end of 2022?
Let's shed some light on the answers to both of these questions.
What will home prices be like in 2022?
Three major housing industry entities project continued home price appreciation for 2022. Here are their forecasts:
Freddie Mac: 5.3%
Fannie Mae: 5.1%
Mortgage Bankers Association: 8.4%
Using the average of the three projections (6.27%), a home that sells for $350,000 today would be valued at $371,945 by the end of next year. That means, if you delay, it could cost you more. As a prospective buyer, you could pay an additional $21,945 if you wait.
Where will mortgage rates be by the end of 2022?
Today, the 30-year fixed mortgage rate is hovering near historic lows. However, most experts believe rates will rise as the economy continues to recover. Here are the forecasts for the fourth quarter of 2022 by the three major entities mentioned above:
Freddie Mac: 3.8%
Fannie Mae: 3.2%
Mortgage Bankers Association: 4.2%

That averages out to 3.7% if you include all three forecasts, and it's nearly a full percentage point higher than today's rates. Any increase in mortgage rates will increase your cost.
What does it mean for you if both home values and mortgage rates rise?
You'll pay more in mortgage payments each month if both variables increase. Let's assume you purchase a $350,000 home this year with a 30-year fixed-rate loan at 2.86% after making a 10% down payment. According to the mortgage calculator from Smart Asset, your monthly mortgage payment (including principal and interest payments, and estimated home insurance, taxes in your area, and other fees) would be approximately $1,899.
That same home could cost $371,945 by the end of 2022, and the mortgage rate could be 3.7% (based on the industry forecasts mentioned above). Your monthly mortgage payment, after putting down 10%, would increase to $2,166.
How To Sell Your House Without Any Property Showings in Dundalk MD!
Utilize An Open House Instead
If you decide to list your house in Dundalk and don't want to deal with showing after showing, you may want to utilize the use of one big open house instead. This will allow you to show the property to a number of potential buyers all at once. Generating a large crowd to see the house may also increase a potential buyer's urgency to buy the property right away.
Create Outstanding Virtual Tours
On the downside, hosting an open house could mean a lot of strangers wandering through your house all at once. It can be easy for items to be rummaged through or even go missing. If this is a worry of yours, creating a virtual tour may be the best route for you. You can consult Dundalk companies to build the virtual tour for you or seek out resources to build yourself.
Disclose Everything
If you decide to sell to someone without showing the property at all, you will want to be as honest and upfront about the property as possible. If the house has any sort of defect, you will need to make sure that your potential buyers know all about it. Of course, you will want to highlight the great things about the property, but in order to sell ethically and keep your buyers happy (and you out of a lawsuit), you will need to disclose all the information you have about the house whether it is good or bad.
Have An Inspection Done
One way to tell buyers what they need to know about a property without them seeing it in person is to hire a professional to perform a proper inspection. The results of the inspection can be shared with potential buyers, helping them have confidence in what they are buying. You will know what has been checked out by an inspector, what has been repaired recently, and what it will cost to make any needed repairs.
Sell Your House Directly
As a seller, you may benefit greatly from choosing a direct sale. While we will likely come to see the property in person, we do not ask you to fix it up or do any of the cleaning. We will handle all of the details, making the selling process as simple as possible for you.