Buying Your First Home During COVID-19
Mortgage rates may have hit an all-time low, but that doesn't mean the purchase process has gotten any easier for first time home buyers.
The pandemic has forced interest rates down in recent months, but it also drove millions of layoffs and reduced hours. This makes it more difficult for buyers to save the cash they need for a new home.
Use This Time to Research the Market
If you are just beginning to look for a home, take time to research the areas where you want to move, the area's home values and the average selling prices for the type of home you are interested in purchasing. Familiarize yourself with real estate terms and listing abbreviations so you can easily browse listings and focus on the features that most interest you. Finally, ask friends and family for realtor recommendations and check out their credentials and online reviews. Make a short list of real estate agent candidates to interview once you are able to set up interview times.
Depending on certain factors, like your income level or credit score, you may qualify for some, or all, of these five first-time homebuyer benefits:
Access to financing: There are special loan programs available specifically to help first-time buyers become homeowners.
Down payment assistance: You may be able to qualify for a low down payment or even get a grant to help cover the cost of your down payment.
Relaxed credit standard: Some loan programs allow first-time homeowners to buy with less-than-stellar credit. Lenders typically tighten their credit requirements under a recession, but first-time buyers may have more leeway than the average buyer. 
Grants for closing costs: State and local programs may offer grants you can apply toward closing costs. These grants don't need to be repaid as long as you meet the requirements for the grant.
Federal tax credits: All homeowners receive some federal tax breaks, but during a recession, the federal government may incentivize first-time buyers further. During the 2008 recession, for example, the IRS offered a first-time homebuyer credit of 10% of the purchase price (up to a certain amount, depending on the timing of the purchase).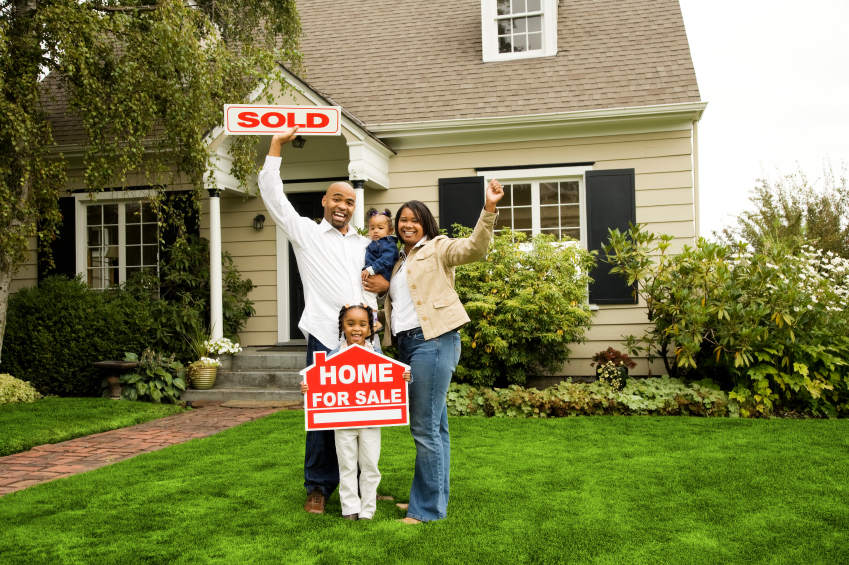 Steps for Buying During a Pandemic
While prices are lower, making you consider new things before buying, you'll still follow many of the same basic steps for purchasing a home. This includes saving up for a down payment (if you can), checking your credit score, getting approved for a mortgage, shopping around, making an offer, closing, and getting your new home inspected. 
You'll want to spend time working your way through each of these steps since there will be a lot of options at each stop in your journey. When considering mortgage options, for example, it's important to weigh the benefits of conventional loans versus government-backed mortgages. 
If you have good credit and at least a little money saved up for a down payment, you might benefit from choosing conventional financing. Conventional loans allow you to put as little as 3 percent down, but you can avoid private mortgage insurance if you have at least 20 percent for your down payment. If you're a first-time home buyer lacking credit history, you can apply for FHA loans. These loans have more forgiving credit requirements and also offer flexible down payment options. 
If you're still saving, you should consider buying off the plan or buying land. New homes and townhomes purchased off the plan are usually competitively priced with lower deposits minimums. Buying land is another way to get started while still saving, by securing your lot then continuing to plan and save for the build of your dream home.

Building new allows you to start from a blank canvas and design from scratch. You can design a layout and choose material that best suit your taste and lifestyle. You can also build to higher energy efficiency standards, to help save money in the long run.

Building new or buying off the plan can sometimes take a bit more time, but if you're in no hurry to move in, the upsides are worth it.